>
Home
Worship Services
PLEASE JOIN US FOR WORSHIP EVERY SABBATH AT 11 AM
If you are unable to attend in person, please visit the Highline SDA home page on YouTube.
A live stream of the worship service will start at 11:00 am, God willing.   Click this link  HighineAudio SDA - YouTube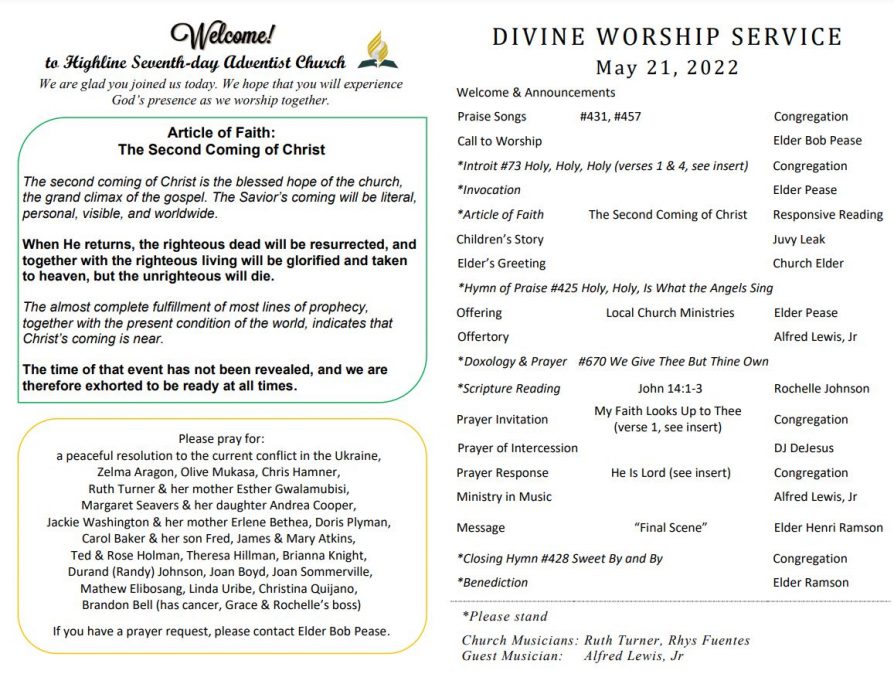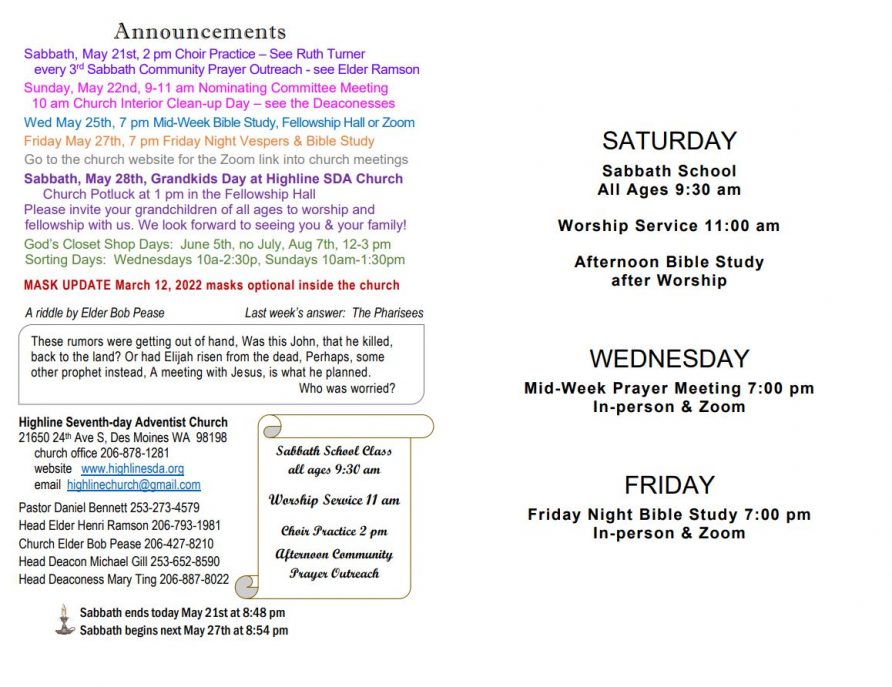 To hear and/or view previous sermons, go to the SERMON ARCHIVE PODCASTS tab (above).
You may also go to the Highline SDA home page on YouTube.  Click this link HighlineAudio SDA - YouTube